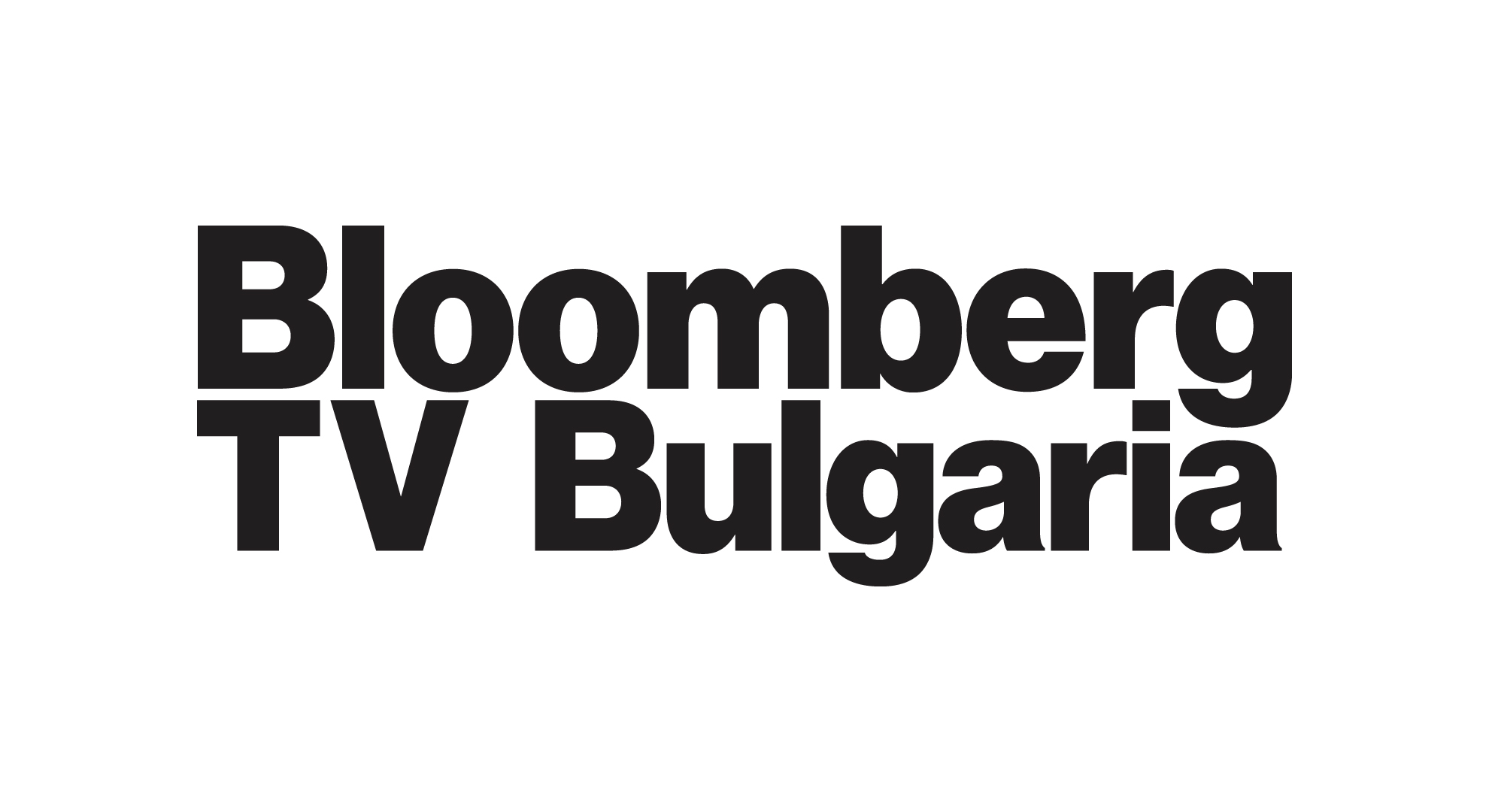 Снимка: Bloomberg L.P.
By Roselina Petkova
The crises had no negative impact on wine production in Bulgaria. It turned out that the series of unfavorable circumstances for business in recent years did not prevent the opening of new wineries in the country.
The publisher of the Bulgarian wine catalog KA&TA, Katya Yoncheva, told Bloomberg Businessweek BG that the construction of wineries equipped with state-of-the-art winemaking technologies started about 20 years ago and new ones appear every year. "In terms of the quantity of the produced wine, recent years have seen a decline, but the quality of the wine is increasing," Yoncheva said. She explains that in recent years there has also been a development of wine-related services - wine tastings, winery visits, and events, which is another factor in the increasing market importance of wine - not only as an isolated product but also as a center around which wine tourism is created.
However, according to wine expert Emil Koralov, Bulgaria is not becoming more favorable for establishing wine production and sales businesses. "The legislation is not favorable, the time has long come for the regulations to be changed, and one of the key things is to take spirits out of it," he believes.
Investing in a winery For serious production, a seven-figure sum will be needed, Emil Koralov is adamant. But if you want to buy two smaller vessels for ultra-small production, then BGN 50,000 will be enough. Koralov thinks that, purely technically, 7-8 months are enough for a cellar to work, but he doubts anyone has managed in that amount of time.
According to Katya Yoncheva, regardless of the investment size and cellar, wine production is a long process requiring much knowledge and even more love for the product. "It's not for nothing that the French language uses the word élevage for aging wine, which coincides with the word for raising a child (L'élevage des enfants)," she explains.
Yoncheva believes that making and selling wine requires advanced preparation, extensive research into the terroir, and a lot of dedication. "In Bulgaria, wine production is often taken up by people who have established other successful businesses, and wine represents their dedication to something they love and enjoy," she adds. As for the time it takes to get a winery up and running, Yoncheva believes that with good organization and planning, a few months will be enough to get a small winery up and to run. "The vineyard requires more time and care, what everything depends on in the long run," she explains.
Traditions change. Every year, The World's Best Vineyards lists the 100 most outstanding wine tourism destinations worldwide. For 2022, more than 500 international experts choose the Italian winery Antinori nel Chianti Classico (Marchesi Antinori) as the best in Europe and the world. But what is it that sets it apart? The Antinori family has been making wine since the year 1385. That means 26 generations who, in their own words, have kept tradition and innovation coexisting in perfect harmony. The award-winning winery opened its doors in 2012, reaffirming the link between the Antinori family and the territory of their ancestors. It is also the family's first venue dedicated to welcoming wine enthusiasts. The winery has 4.6 hectares of vineyards planted primarily with Chianti Classico, the estate's Sangiovese, and also grows traditional indigenous varietals such as Canaiolo, Chioggiolo, Colorino, Malvasia Nera, and Mamolo, as well as small quantities of Cabernet Sauvignon and Cabernet Franc. But the winemaking traditions are not only in Italy, Argentina, or France. Each country has its character and traditions in wine production; Bulgaria is also among them.
Wine varieties of new wineries There is a tendency for new wineries to rely more and more on traditional Bulgarian varieties. According to Katya Yoncheva, this shifts the trend of ten years ago towards little-known and rare varieties worldwide. "At the moment, we are seeing a rediscovery of Bulgarian varieties as a product for marketing and promotion," Yoncheva explains. According to her, the red varieties Mavrud, Rouen, Rubin, Gamza, Melnik, or the white ones Dimyat, the different types of Misket and Gergana are more and more often found on the labels. "The fact that wineries - in addition to investing in buildings and technological facilities - are increasingly investing in new vineyards is part of improving wine quality. At the same time, the choice of varieties for new vineyards is key because of the long-term horizon of these major investments," adds Yontcheva.
Marketing & wine Like everything else, wine sales are gaining popularity online. According to Katya Yontcheva, this channel is popular with people who already know the product. "Wine bars and specialist shops are also at their peak, and they are more popular than ever," says Yontcheva. She points to a more specific way of reaching consumers through wine tourism. "At the moment, a small percentage of wineries offering wine tourism production is being realized in Bulgaria, but their share is increasing, reaching 25-30% for some. It is one of the most non-traditional channels that is characteristic in the sale of wine worldwide, in some cases reaching up to 90-100% of the sales of some wineries," she explains.
"The King" - Sauvignon Blanc: Sauvignon Blanc is the most sought-after and easiest variety to grow in the country. "There is a trend of increased demand for rosé, which is increasing its market share and is now, according to some traders, around 20% of the wine sold. White wines are maintaining and even slightly increasing their share, while red wines, which traditionally dominate the market, are decreasing their share," explained Katya Yoncheva. Emil Koralov predicts that the wine trend will change in a few years. "Sauvignon Blanc will lose its leadership in whites, and reds will be drunk less in general, especially if we are talking about consumption without food - and this is a trend," he explains.
Revolutionary changes in the global wine market The last two decades have been key for the wine trade. "First of all, the market is now all-encompassing. Modern means of communication and transport have turned wine into a global product, and there are no regional favorites, anyone can buy anything, anywhere. Competition is huge, and there are no reserved territories. Price, quality, marketing, and not least, the good narrative that should accompany each bottle of wine determine consumer choice," says Yontcheva. According to her, opening multi-billion new markets such as Asia and North America also plays a key role. "In these years, not only have some so-called New World countries achieved enviable market positions, but climate change has also brought more new and interesting producers to the market, further expanding the geography of wine production. Thus, Bulgaria has lost its advantage as an old-world country, a cheap producer, and a presence in traditional markets. There are no traditional markets for anyone anymore, and the fight for every bottle sold is a global process in which all means are allowed", explains Katya Yontcheva.
Bulgaria on foreign markets Thirty years ago, Bulgaria established itself in some countries with the wine trade. But nowadays, the picture is no longer like that. "Bulgaria exports wine to more than 30 countries around the world but is not a leader in any of them," says Katya Yoncheva. She explains that now the market is much more complex than when Bulgarian wine managed to gain market share in some countries through a good price-quality ratio and successful marketing. Yoncheva is adamant that there is a huge concentration of ownership of production and sales channels in the wine world. "Bulgarian winemakers are not yet part of this process, preventing them from achieving market dominance in the main markets. On the other hand, this is a huge advantage that preserves the authenticity and flexibility of our producers and, if properly exploited, we can capture niche markets that imply higher price levels and quality of production," Yoncheva further explains.
Wine as a round experience Since ancient times, wine has been part of the tradition and culture of different peoples. It is likely to continue for generations to come. Katya Yontcheva defines Wine as magic. "Wine, especially in Bulgaria, is part of the culture and tradition and accompanies people throughout their life, always and part of the most important moments - from birth to death, and even after that," says Yontcheva. For her, wine is not just a product on the store shelf. "It is a narrative, a story, an experience, and countless little things influence its production, and all of them together leaves us with the memory of every glass we have," says Katya Yontcheva. Each country has its character and traditions in winemaking. Bulgaria is also among them. Experts define the Bulgarian market as extremely dynamic for local producers and imported wines. All of this is what provokes the emergence of new wineries in Bulgaria. Only time will tell if the business environment in Bulgaria improves and becomes more favorable for wine production.
THE BOTTOM LINE Recent years have seen the development of services related to the supply of wine - tastings, visits to wineries, and events, which is another factor in increasing the market importance of wine