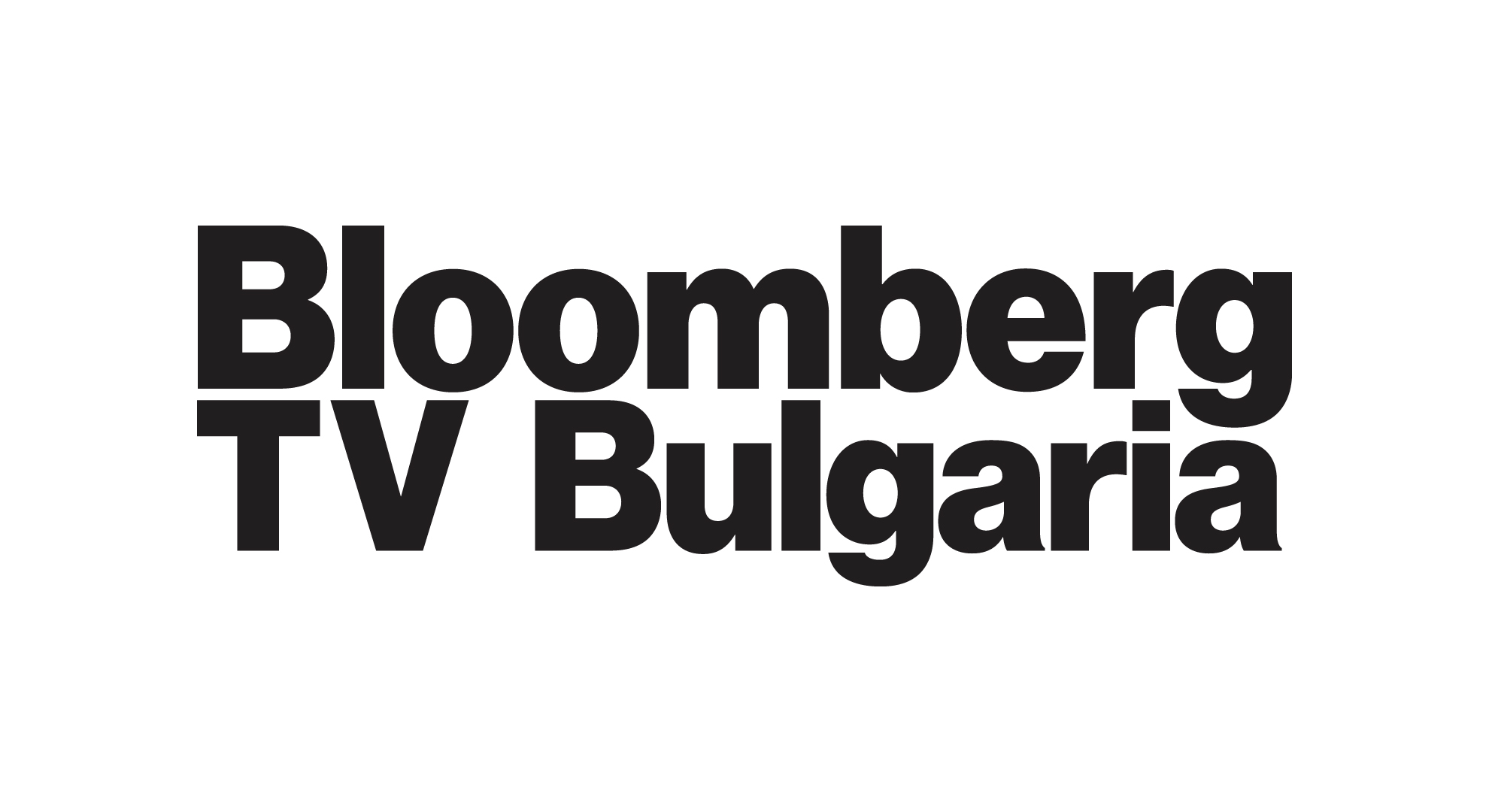 Снимка: Bloomberg LP
Kaloyan Zhelev
Although attempts to create them began much earlier, since the time when mankind created the first self-propelled motor vehicles, about 140 years have passed: more precisely, 143 from the first patent for the internal combustion engine of Karl Benz, who, 7 years later, also received a patent for what is considered the original passenger car - Motorvagen.
Like many other inventions, the automobile gave rise to an industry that gradually became the emblem of the European continent, which was ahead of everyone in its technological progress in the era of the Industrial Revolution, and its end product quickly transformed into a powerful economic weapon.
Today, the technology-based industry employs almost 13 million people, contributes almost €80 billion to the trade surplus and generates €375 billion in tax revenue for governments and almost 8% of gross domestic product. In addition, it is being transformed today. Under regulatory pressure from Brussels, whose stated task is to reduce carbon emissions from cars through the electrification of their drive systems - a technological achievement that is, however, seriously shaking European automotive dominance, admitting to the table the big players and China, whose manufacturers are gradually becoming a key industrial participant. And that it completely ignores the principle of technological neutrality is obvious.
Whether Brussels will be able to maintain its common-sense-deficient car policy today will be difficult to foresee, but one thing is quite certain: in doing so, it risks liquidating a traditional key technological advantage in which many of the most powerful its industry players have invested over 100 years acquiring critical technological and market superiority.
By becoming a Trojan horse for the often superior and always cheaper battery vehicles of Chinese manufacturers, Europe's determination to force its citizens to use electric cars actually risks devastating its own traditional car industry.
French President Emmanuel Macron is putting pressure on his EU partners to protect the European electric car maker, while German industry has taken the opposite stance. Without a 10% increase in the current EU tariff, China runs the risk of heavily penetrating the domestic market. Countries like France, which have relatively little interest in the Chinese market, see it as a serious threat and demand action. On the other hand, German manufacturers such as VW, Mercedes and BMW believe that any move to restrict China in Europe could jeopardize their highly profitable operations in Asia. European cars sold in China are subject to import duties ranging from 15% to 25%.
The US-based political publication Politico reported from Brussels before the start of the summer that the coming Chinese electric car flood is causing concern because it threatens the viability of the European electric car industry. Politico quoted Internal Market Commissioner Thierry Breton as saying he supports an early investigation into dumping of Chinese electric cars. Breton's office declined to comment on the likely date of the inquest or its details. China, meanwhile, is redistributing a huge public resource in the form of subsidies to its citizens to persuade them to participate in the electric car revolution.
Eye for eye, tooth for tooth
Fears in Europe were heat up by a May report by Allianz Trade, a subsidiary of the German insurer Allianz, which argued that if the EU did not take action, including tariffs, by 2030, Chinese battery-electric vehicles would cost European automakers 7 billion euros a year in lost profits.
Investment bankers at Morgan Stanley agree that German and French interests could collide: "German manufacturers and industry are highly exposed to the Chinese domestic market compared to the French, whose direct access to China is limited and are more sensitive to the threat of cheap Chinese EVs in Europe," their report said. To ensure their success, the bank expects Chinese manufacturers to eventually set up factories in Europe. According to them, the mass market players Renault and Stellantis are most exposed to direct Chinese sales. German premium car manufacturers are risking "an eye for an eye, a tooth for a tooth" Chinese retaliation. With the premium units of Audi and Porsche and the mainstream VW and Skoda and SEAT, Volkswagen is vulnerable both ways.
Expect Chinese production in Europe
According to Schmidt Automotive Research, by 2030, sales of Chinese electric vehicles in Western Europe will reach 1.2 million, or a 9% share. This suggests that some Chinese manufacturers set up European production. Sales will start at 360,000 this year, dominated by SAIC's MG brand and some BYD; in 2024 their share will grow to 610,000, led by BYD and MG: "After 4 months, the Chinese (manufacturers) account for 94,400 electric vehicles or a 2.5% market share," commented SAR's Matthias Schmidt.
The sales feature Western-brand models made in China and delivered to Europe, from BMW's iX3, Tesla's Model 3 and Y and the Dacia Spring, meaning that in practice around 40% of all EVs shipped from China to Europe are actually Western brands, Schmidt reasoned.
Among analysts, there are also those who hope that some middle ground with the Chinese, which will probably include the establishment of their own factories in Europe, can be negotiated.
Professor Ferdinand Dudenhofer, director of the German Center for Automotive Research (CAR), believes that protectionist measures always fail in the long run: "If the EU took action against China, it would be a big mistake - in Germany they would call it an own goal. The Chinese market is more than 20 million new vehicles and the EU is closer to 15 million. So we lose a big Chinese market, saving maybe 5%, say 750,000 new cars a year. These new cars are also Japanese, American and Korean, not just European," Dudenhoefer said.
EU divided
He also believes that the EU is divided on the issue. And protectionist actions against China, using tariffs or so-called non-tariff barriers, will be counterproductive, not least because China is a leader in battery electric vehicle technology: "How did US protectionism work against the Japanese 30 years ago? Transplants were made and Toyota dominated the American market. Protectionism has never been successful; it has only weakened; and weight loss becomes very dramatic. All the latest in battery know-how comes from China, and it's the same with autonomous driving. So, we insulate ourselves from technical innovation – you can't do any worse. As a result, we will lose a lot internationally," Dudenhöfer believes.
Bernstein Research are not surprised by Chinese manufacturers' targeting of Europe, as it is the only affluent and developed global auto market left open to them: "The US deflationary bill has closed the US market to Chinese manufacturers. They will now turn to Europe, which offers relatively low import tariffs designed to help ease domestic overcapacity problems as well. This has led to the expectation that Chinese manufacturers will begin an export-oriented growth strategy in Europe," reads a Bernstein report.
Chinese labels are weak
Regardless of Schmidt's predictions for 2030, Bernstein believes that the weakness of Chinese brands will prevent attacks on premium brands such as Audi, BMW, Mercedes and Porsche: "Premium Chinese EV models, such as the BYD Han and Tang, and the Nio EL7, are visibly overpowered to compensate for their lack of brand equity. They offer greater autonomy and more power at price levels sometimes 20% below comparable European CNG vehicles. We do not think that this guarantees success", Bernstein believes and believes that despite the vulnerability of mainstream European brands, they are not standing still: "New platforms will improve the relative competitiveness of European products. Brands matter, even in the mass market; new entrants will not be able to match the sales and service capacity of incumbents. Political support for European manufacturing over imports may also be a factor in the delay for new entrants. The key risk is that the sector continues to underestimate their strategic rationale and speed of competitive entry," shares Bernstein.
Some European manufacturers remained calm about the possibility that the Chinese threat would require retaliation, while others wanted action. They easily split into German and the rest. Carlos Tavares, chief executive of Stellantis, which owns mass-market brands such as Peugeot, Fiat, Citroen, Vauxhall and Opel, recently called on European leaders to help local carmakers, not least because the EU regulation has favoured Chinese imports over European brands. Volkswagen welcomes the competition.
Innovation
"A challenging competitive environment drives innovation. Competition is part of our daily business," we heard VW say. Mercedes -Benz CEO Ola Kallenius said something very similar. German manufacturers and CAR's Dudenhofer agree that China's restrictive actions will provoke retaliation: "A response from China? Absolutely. We are entering into a confrontation and China will, of course, strike back. Share prices of European carmakers – especially German ones – will suffer. VW, BMW, Mercedes- Benz make a good 40% of their profits today in China. Shareholders will not be happy if they are missing," says Dudenhöfer.
–
As divergent as the interests of Europe's two largest automotive nations may be, one thing is certain: China's automotive pressure in Europe is mounting, and not everyone has felt it yet. Whether the EU will be able to properly respond to the Chinese car invasion is a question that is not yet known, and in the meantime, the number of participants will grow.