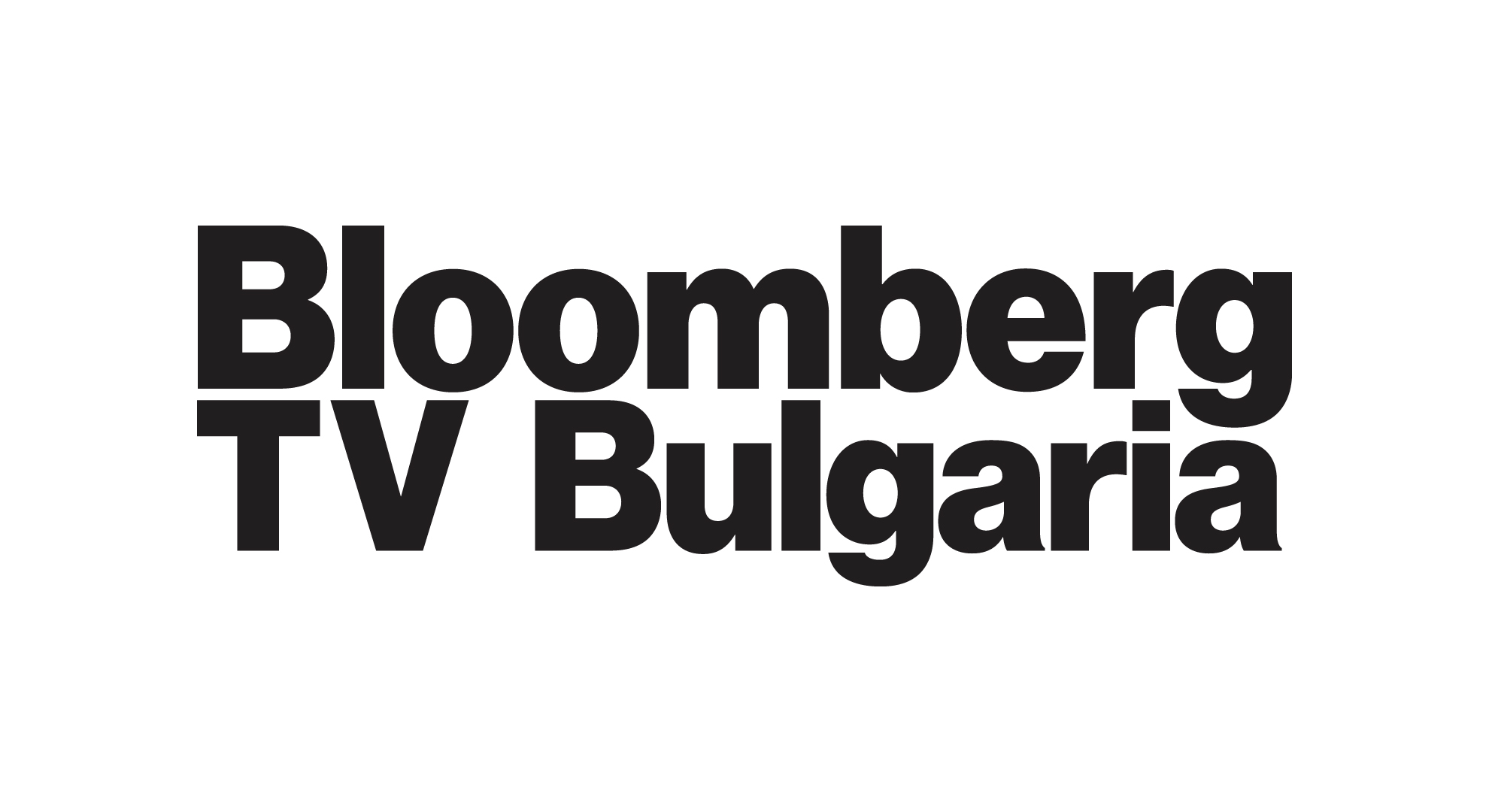 Снимка: Corinna Kern/Bloomberg
By Roselina Petkova
EXPLANATION: If fashion doesn't provoke you, then this isn't the read for you. Because in it we cross the limits of what is acceptable in fashion and look for the pitfalls of what is unacceptable. If yellow media feeds on sex and blood, then sexism and pedophile bias turn out to be padding and lining for the fashionable clothes of the naked king Fashion. But can they ruin his image and turn luxury lovers away from a specific brand?
If this interests you – keep on reading!
In a market saturated with brands and products, every brand strives to stand out from the rest. Thousands of professionals work to create the perfect ad campaign to make a mark in the ocean of supply. But in this competitive battle, a "small" problem also arises – what is permissible in the pursuit of the goal? What are the taboos? And last but not least – where is the fine line of morality in fashion?
The brand and the limits of the possible
The term "branding" dates back from the 19th century, when ranchers in the U.S. began marking their herds to identify them. Using hot iron, they leave a mark on their cattle and this is really how the memorable scar, that today we call branding, came up. "Therefore, a brand is a mark that is meant to be memorable." shares before Bloomberg Businessweek BG the Turkish designer Mehmet Gozetlik. "For this reason, many brands try to leave their mark effectively by pushing our boundaries. However, depending on local, cultural boundaries, they adapt to the boundaries of the geographies in which they exist. Because the brand does not want to leave a negative impression, as it can be costly." further explains Gozetlik and gives for an example a study which finds out that the damages for British Petroleum, caused by the oil spill in the Gulf of Mexico in 2010, reached $17.2 billion. "Even after years, many people still do not buy fuel from BP due to the negative impact of the spill on the brand's reputation.", he says.
Fashion journalist Olivia Pinnock told Bloomberg Businessweek Bg that fashion brands like to cross the line because they sell fantasy, not reality. "That said, too often creative directors get too clouded by their own artistic vision to consider whether they are creating something that doesn't do harm to those involved in the creation of it or those viewing it. Every advert should be created with respect for all stakeholders.", thinks Pinnock.
According to fashion photographer Huben Hubenov, the problem lies in the fact that the socially acceptable message is constantly changing – sometimes too quickly – and concepts that were acceptable or even provocative years ago are now mortally offensive to certain groups of people.
Advertisement between a provocation and a failure There are dozens of examples of advertising campaigns that bring companies serious negatives. Recent memorable examples are with fashion giants Dolce&Gabbana, Balenciaga and Nike.
In 2018, Chinese consumers called for a boycott of Dolce&Gabbana after the Italian fashion house posted videos perceived by the public as sexist. And this led to the postponement of the brand's show in Shanghai just hours before its start.
In the video, a young Asian model in a red sequined D&G dress has trouble eating Italian foods like pizza, pasta and the famous Sicilian dessert cannoli with sticks, but eventually gets the hang of it. However, the Chinese are shocked when a male voice asks her: "Is it too huge for you?"
Again in 2018, Nike lost 3.2% of its stock value immediately after the launch of the advertising campaign with the quarterback of the San Francisco Forty Niners Colin Kaepernick. Kaepernick rose to prominence in 2016 after he began kneeling during the national anthem before every game to protest police brutality and racial inequality in the US. But Kaepernick was subsequently kicked out of the National Football League for his political appearances, and Nike's ad campaign featuring Kaepernick was called "politically correct insanity."
In late 2022, fashion house Balenciaga released disturbing footage of children holding bears in BDSM clothing. This caused a wave of negative reactions on social networks. Some of the famous people working with the brand have publicly stated that they may rethink their relationship with them.
The effect of (non)advertising "Even if we do not understand anything about the subject, it is clear that when China is your number one market, its closure is a huge shock for the financial balance of the company", Hubenov commented on the expulsion of Dolce&Gabbana from the Chinese market. According to him it is hard to estimate the financial losses of a company after unsuccessful advertisement strategy. "Advertisement most often has an image meaning – to sell "the world" to the brand, which in itself is an abstraction. And moreover – even in the case of a bad campaign, but a good fashion collection, the brand still can win. The fashion business is pretty subjective, no matter how badly the managers at the top wants to rationalize it. Fashion sells emotions above all and emotions are not an exact science", adds Huben Hubenov.
Mehmet Gozetlik believes that using Colin Kaepernick from Nike is an example for an evaluated risk, which purpose is to defend the values of the brand. Olivia Pinnock adds that there could be other financial impacts, such as losing money from ad placements the company has reserved but can no longer use if it has to remove the ad. "They may have to pause other marketing activities while there is negative discussion around the brand and may lose partnerships with other companies or celebrities who no longer wish to be associated with the brand," explains Pinnock.
Balenciaga case study When it comes to the Balenciaga scandal: at the best case scenario we are talking about sustainable and black creative humour in the presentation of the campaigns and at worst we're entering the realm of conspiracy theories. "I don't think it's a strategy here, because the accusations of pedophilia concern details from the brand's past campaigns, which are cleverly "disguised" in the set design, meaning, provocation is not the primary goal", explains Huben Hubenov. According to him it is too early to make a prognosis for the future of the brand. "The big wave of outrage is almost entirely concentrated in the Anglo-American and European networks, and as we well know, the huge luxury fashion market is elsewhere," he emphasizes.
Olivia Pinnock explains that at the moment Balenciaga is doing really well with some very successful marketing campaigns that have seen the brand surpass €1 billion in revenue for the first time in its history. "It's rarely one single misstep that does lasting damage to a brand but when brands keep repeating the same mistakes it can start to have a long-term effect", adds Pinnock.
According to Mehmet Gozetlik, Balenciaga's campaign has become a remarkable example in the history of advertisement and probably will be studied as a case study for her communication classes.
Possibilities for clearing image In order to move forward and in order to clean up its image, Balenciaga must first somehow convince everyone that it is not run by pedophiles and Satanists, categorically says Huben Hubenov. "Balenciaga's press releases only unleashed more outrage and certainly did not appease the audience," he adds. Olivia Pinnock also believes that the company did not do a good job of taking full responsibility for the incident. "Their response was to blame the outsourced creatives they hired but there's no way that the concept was not approved by several people inside the company and customers know this", she explains.
According to Nikolay Nedelchev, the executive director of Publicis MARC Group, the sentence "Honesty is the best policy" in this specific case would work the best. "Cleaning up" an image, as with people, is not a one-time act, but the result of long-term efforts. And all efforts must be not only long-term, but also consistent. Chaotic and poorly thought out actions, instead of helping, may harm even more," explains Nedelchev.
Huben Hubenov explains that Balenciaga is what it is now thanks entirely to creative director Demna Gvasalia and his team of cronies. "What would have been a useful move in the past — firing and changing the designer — turns out to be impossible in this case. I suspect that what the brand and its owner, the Kering conglomerate, are trying to do right now is to wait for the storm to subside," adds Hubenov. According to Nikolay Nedelchev, a reputation or image is built up over many years, and once damaged or lost, it recovers too slowly. "Any loss of image or reputation for public listed companies is reflected in a loss of money. A lot of money!" Nedelchev explained.
The fine line between style and moral Practicality, necessity, self-expression, art and culture – style and fashion combine all of these. According to Olivia Pinnock, the combination of these things causes tension between them and it sometimes provokes moral dilemmas. "There is a lot of pressure on brands to take responsibility for their part in building the world we want to see.", she says categorically. Pinnock explains that traditionally clothing and morality have been associated with the understanding of sex, modesty and social propriety of those who wear them and display them to us. These days, morality in fashion is also measured by brands' policies: their ethical practices, worker exploitation, cultural appropriation, and environmental harm. According to Huben Hubenov, there is no boundary between morality and fashion. "Both concepts are something strictly individual, relying on our individual decisions as well as the social environment in the groups in which we exist," he explains. Hubenov gives for an example that if we take someone out of a techno club in Berlin and place him in The Vienna Opera, then we will collide both morally and stylistically two worlds that are unacceptable to each other. "Neither style, nor the morality can have universal solutions, applicable to everyone, everywhere", explains Hubenov.
Nikolay Nedelchev believes that we buy with our hearts and that's exactly what brands are for: to communicate through style and morality, through their ability to bring a little extraordinariness into consumers' lives. And those brands that are casual and authentic, that know consumers and can respond to their desires and torments, really win hearts.
Are there taboos in advertisement? Everything said so far raises the question of the permissible limits in advertising campaigns? In the race of brands to attract attention and remain in the minds of consumers, are there any boundaries that should not be crossed?
According to Huben Hubenov, in advertisement everything is allowed, as long as it doesn't step into the zone of xenophobia, sexism, and tone-deaf messages that ignore public sentiment. "I believe that in times of crisis, consumers respond best to positive messages rather than ones that focus on problems," he explains.
In turn, Nikolay Nedelchev considers it unacceptable for advertising to lie. "It is impermissible to cross the boundaries of good taste and use vulgarity as trick, it is impermissible to cross the boundaries of morality or ethics. It is unacceptable, as with people, for the brand to change its character too often and inconsistently", he explains and adds that it is acceptable for the brand to admit its mistakes and to seek help from customers during hard times.
Olivia Pinnock believes that taboos in advertisements are reflection of the taboos in the society. "Taboos in advertising are a reflection of taboos in society. Once upon a time, it was perfectly normal to advertise cigarettes, or show characters in adverts smoking, nowadays that wouldn't be accepted. Most countries have a code of ethics that advertisers must adhere to and these are updated as society changes."
THE BOTTOM LINE Where are the acceptable boundaries in advertising campaigns and in the competition between brands. Are there moral and ethical limits that should not be crossed?