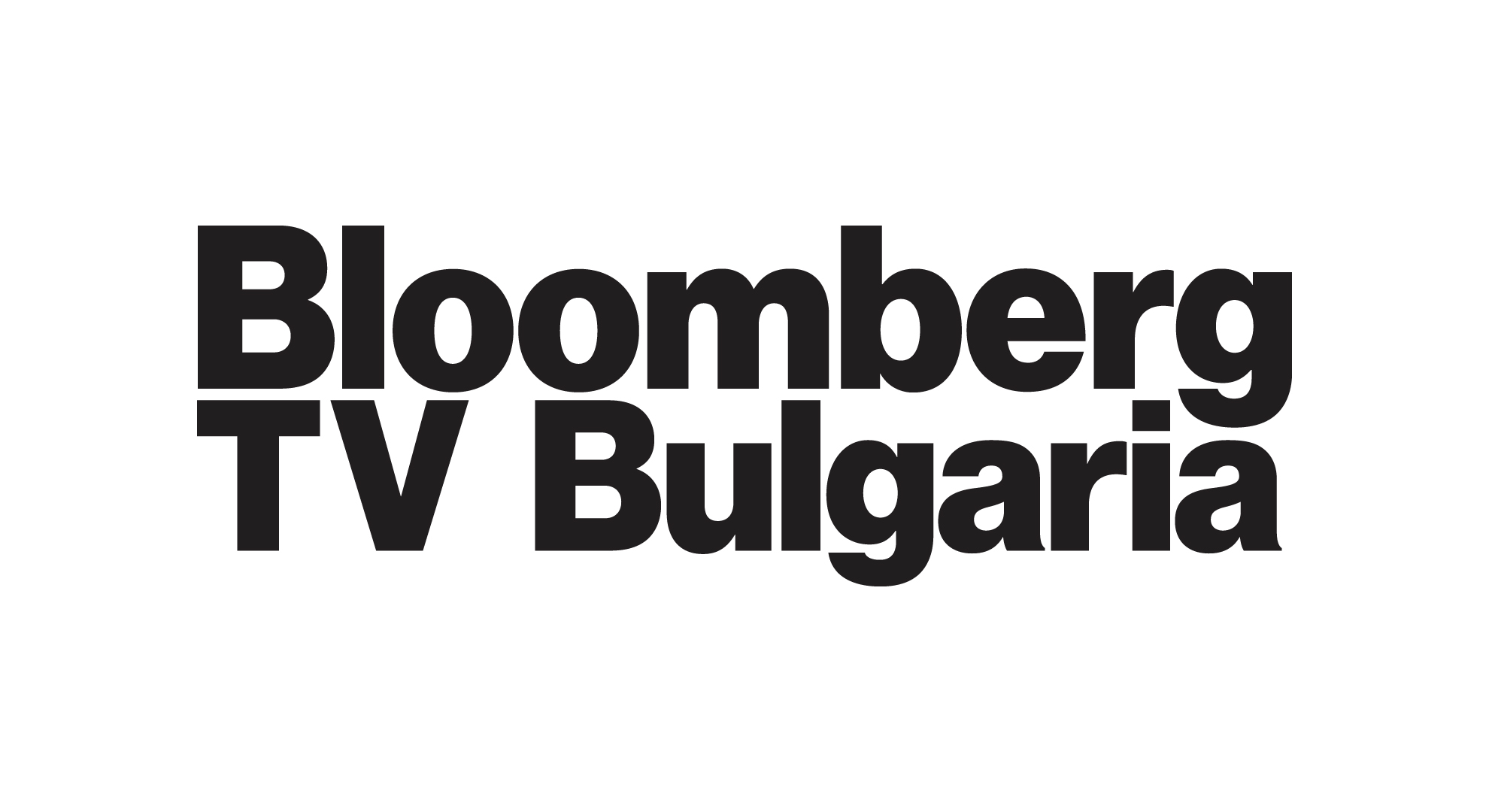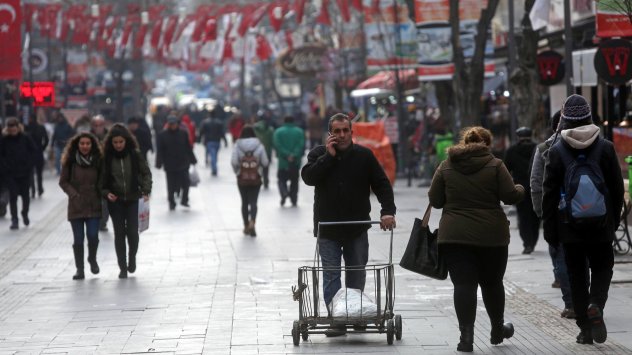 Снимка: Bloomberg
By Marian Karagyozov
Turkey is one of the Black Sea countries for which the war in Ukraine has the most severe consequences in political and economical aspect.
Ankara strongly condemned the attack and supported Ukraine's territorial integrity (its constant position since 2014), while abstaining in the Council of Europe's vote to freeze Russia's rights in the organization. Foreign Minister Mevlüt Çavuşoğlu, said the vote was "a desire to maintain open channels for dialogue" and that after termination of the right of representation, Russian citizens will not be able to turn to the European Court of Human Rights. Turkey is also the only European member of NATO that has not closed its skies to Russia and has made it clear that it is not considering imposing sanctions.
Turkey's position is due to the fact that both Russia and Ukraine are important economic partners
On February 3rd, Recep Tayyip Erdogan visited Kyiv and signed a free trade agreement between Turkey and Ukraine, negotiated for about 12 years. This is expected to lead to a sharp increase in trade, worth $ 7.5 billion last year. The agreement will enter into force on January 1, 2023, if ratified by the parliaments of both countries. The reason why the Ukrainian side has not signed it so far lies in fears that it could put Ukrainian millers, the production of electrical equipment and engines, as well as greenhouse producers, who will face serious Turkish competition, at a disadvantage. However, Kyiv signed the agreement out of necessity in order to maintain Turkey's favorable position in the conflict with Russia.
In recent years, Kyiv has been buying Bayraktar drones, the pride of the Turkish military industry, as well as Turkish corvettes. At the same time, Ukraine, which has inherited leading Soviet enterprises in mechanical engineering, heavy industry and aircraft production, is exporting components to Turkey's military-industrial complex. Among them are engines for drones, helicopters and for the implementation of the project for Turkish fighters and tanks "Altai". The possible destruction of production facilities, the loss of qualified labor or if the enterprises are not under the control of the Ukrainian government could have negative consequences for the Turkish military industry. HaberTürk journalist Çetiner Çetin notes that since the fall of Kharkov, Turkey has faced the question of whether and where they will find new suppliers of these products.
In Ukraine the subsidiary of Turkcell – Lifecell is the third largest mobile operator with over 10 million subscribers. Turkish construction companies such as Dagesh Onur Inshaat and Limak have won contracts for infrastructure projects, including operating airports, building bridges, roads, the subway in the city of Dnipro and others, worth about 3 billion dollars.
The trade turnover between Russia and Turkey for 2021 is worth about $ 35 billion, of which Turkish exports are about $ 6 billion. Turkey is the second largest importer of Russian agricultural products after China. Russia (about 65%) and Ukraine (about 15%) together constitute about 80 per cent of Turkey's grain imports, worth about $ 4 billion. The Turkish Agriculture Ministry reassures there are no grain problems in the country. If compensation for the supplies is necessary, it will most likely be for the quantities from Ukraine, but the demand for other suppliers will make the product more expensive due to the greater distances and transport costs. Wheat prices have reached a record high since 2008, and any rise in them could have severe consequences for Turkey, where rising bread prices have already led to social tensions.
At the same time, Russia and Ukraine are among the major importers of Turkish fruits and vegetables. For Russia alone, Turkish farmers export $ 1.5 billion worth of products, and declining exports will have a negative effect on producers.
In addition, Russian and Ukrainian tourists are two of the most numerous groups of foreigners visiting Turkey. The Russians are in first place (4.7 million people, 20% of the total number of foreign tourists), and the Ukrainians - in third place (2 million people, 7-8%) or a total of about 7 million people. They prefer the all-inclusive system, which is why they earn about 15-20% of all tourism revenues, according to Turkish observer Gizem Altınsaç , who estimates that Turkey's war losses will amount to about $ 5 billion. The expected increase in the prices of holidays in Turkey due to inflation is an additional factor that will reduce the number of tourist trips of Ukrainians and Russians.
But Turkey has one advantage over others in the competition for Russian tourists this season: the three state-owned banks Halkbank, Vakıfbank and Ziraat bankası, and Iş Bankası accept payments with Russia's Mir payment system, bank cards which are owned by about 90 percent of Russians. As of March 7, 2022, such cards are accepted in post-Soviet countries, Cyprus, the UAE and Vietnam. Russian banks are already working to create cards using China's Union Pay system, which are accepted practically worldwide. However, countries that use the Mir system will have an advantage, and each country that is heavily dependent on Russian tourists must seriously study the matter.
The most important component of Russian exports to Turkey are energy sources. Last year, Turkey consumed 61 billion m3 of Russian gas, or between 1/3 and a half of the total. It is supplied through gas pipelines under long-term contracts. However, the overall rise in energy prices is hitting our southeastern neighbor in two ways.
First, fuels are one of the most important items in Turkish imports (1/3 of the total), with Turkey spending more than $ 50 billion for the last year to cover its needs. Evidence suggests that any increase in Brent oil prices by $ 10 will increase Turkey's purchase price by between $ 4.5- $ 5 billion. JP Morgan predicts oil prices could reach $ 175 per barrel by the end of the year, and this is a really serious cost for Turkish producers.
Second, gas prices at the stock market have also risen, leading to additional expenses. Another bad news for Turkish farmers is that high prices for blue fuel are also leading to higher nitrogen fertilizers, of which Russia is also a major producer.
Turkey's main automotive fuels have risen by almost 200% on an annual basis. Only for the period between February 28 and March 4 gas for cars rose by almost 1 Turkish lira, gasoline - by 2.33 and diesel - by 4.64 pounds. This way, they remained at levels above 19 and 20 liras per liter, respectively, which further pushes inflation up.
Turkey is particularly vulnerable to rising energy prices. It should not be forgotten that the severe and protracted economic crisis in Turkey in the 1970s was the result of the first oil shock.
The doyen of Turkish economists, Korkut Boratav, said the war had led to crash of the expectations of protecting deposits from currency fluctuations through a state guarantee. The first of them expired on March 24th, and at a lower exchange rate of the Turkish lira against the dollar than at the opening of the account, the state undertook to pay the difference to depositors. So the high exchange rate of the main currencies against the Turkish lira means additional serious costs for the treasury.
Another problem is the increase in the prices of metals such as copper and aluminum, which makes a number of components of industrial production more expensive for Turkey.
The crisis as an opportunity for the Turkish economy
Turkish economic analysts have expressed hope that the country can attract some of the investments withdrawn from Russia, but time will tell whether these expectations are not just a display of excessive optimism. Although there are real circumstances for such expectations. For example, Turkish companies to replace their western competitors in the Russian market which withdrew from there in sectors such as clothing, home textiles and household goods, food industry, home appliances.
Closing the skies of almost all European countries for Russian flights has turned Istanbul, Belgrade and Finland into a window to the Old Continent for many Russians. Turkish Airlines have again launched flights to Ekaterinburg, increased the number of flights from St. Petersburg and Kazan to Turkey from 2 to 3 per day. Turkish-Russian interests have also intertwined with the sale of Chelsea, where Roman Abramovich is likely to be inherited by Istanbul billionaire Muhsin Bayrak.
The political impact of the Ukrainian crisis on Turkey
In addition to condemning Russia's actions, Turkey has provided significant humanitarian assistance to Ukraine's distressed population. On February 24, Kyiv asked Ankara to close the Bosphorus and the Dardanelles to Russian ships. Three days later, Turkish Foreign Minister Çavuşoğlu said the situation in Ukraine was a war, allowing Turkey to implement Articles 19-21 of the 1936 Montreux Convention, which regulates the regime of passage through the Turkish Straits. Both Defense Minister Hulusi Akar and President R. T. Erdogan stressed that in this way Turkey is helping to prevent a further escalation of the crisis.
Both Russian and Ukrainian ships are free to return to their Black Sea bases. The United States and Ukraine are pleased with Ankara's move as it limits the actions of the Russian navy towards Syria. However, the Convention provides certain restrictions in peacetime and wartime on the tonnage and number of ships of non-Black Sea states that may be in the water basin. As a result, Russian analysts have rubbed their hands in satisfaction that the Western military presence in the Black Sea will be limited. Thus, for various reasons, all players were satisfied. Strict implementation of the convention is a long-term Turkish policy. Adhering to the letter of the international agreement, the country insured that none of the great powers had any legal grounds to express dissatisfaction with Turkish actions.
In several interviews with Turkish and foreign media, Erdogan's national security adviser and spokesman Ibrahim Kalın was explicit that Turkey has no plans to impose sanctions on Russia in order to maintain a dialogue channel. He described to CNN Russia's claims to Ukraine as maximalist and unacceptable, but added that Turkey had so far supported NATO enlargement, but that Ankara was not positive about Kyiv's membership, as it would worry Moscow and a realistic approach was needed on this topic. Kalın analyzes that Vladimir Putin's goal is not Ukraine, but the conclusion of a larger agreement with the West on security issues. According to him, this issue will remain in the coming decades and it is necessary to establish mutually beneficial relations between the West and Russia.
Interior Minister Süleyman Soylu, on the other hand, called opposition leaders "fools" who demanded that Turkey return S-400 missiles because of the situation in Ukraine. In a situation of widespread Turkish discontent over high electricity bills and rising base foods prices, external danger raised President Erdogan's rating up to 41.1% in February from 38.6% in December, according to a study by Metropol.
The balanced position of the Turkish government corresponds to the prevailing mood in the country. According to the Aksoy company, almost 80% of Turks believe that Ankara should remain neutral in the Russian-Ukrainian crisis. In a speech on March 1st, the Turkish president developed again his favorite topics - this time in the light of the current events. According to him, the system of global governance, which has become even more unstable since the end of the Cold War, is collapsing, and the fact that countries that are parties to the problems are members of the Security Council complicates the situation. Translated into simple language, this means that Turkey will continue to try to play the role of a regional and even global actor, and Erdogan will not give up his long-standing call for Security Council reform (which needs to include a Muslim country).
Following a March 4th meeting of NATO foreign ministers, Çavuşoğlu said the partners noted Turkey's positive role as one of the few countries that can hold a dialogue with both Moscow and Kyiv. Thanks to Turkish diplomatic efforts at the diplomatic forum in Antalya, an unprecedented meeting took place between Russian Foreign Minister Sergei Lavrov and his Ukrainian counterpart, Dmitry Kuleba. This was achieved during a March 6 telephone conversation between Putin and Erdogan. Undoubtedly, the situation on the front, and not the Turkish mediation, will have the greatest impact on the outcome of the negotiations, but Turkey's mediating role is not to be neglected.
In political terms, most analysts predict that if the tightening of NATO's ranks and the increase in Western sanctions pressure on Russia continues or intensifies, it will be increasingly difficult for Turkey to maintain its position as a balancer. However, Turkey does not agree with this analysis, and the country's statesmen believe the crisis is increasing its value to the Western bloc. A possible success of Vladimir Putin though would strengthen the position of those circles in Turkey who insist that it shall break with the Western alliance and reorient to Eurasia.